About
Walter A. Groves at Centre College:
Walter Groves served as President of Centre College from 1947-1956.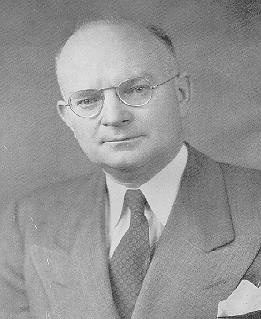 He led Centre through a number of changes, from a booming student body population to renovations across campus. One issue Groves was especially concerned about was the desegregation of the student body at Centre. It was an issue faculty and students were beginning to discuss as well, and Groves would spend the entirety of his tenure at Centre working with the Board of Trustees and the greater community to bring it about.
Until the Brown v. Board of Education case, Kentucky institutions of higher education operated under a state law, called the Day Law after representative Carl Day. The Day Law prohibited colleges and universities in Kentucky from teaching black and white students in the same school. Centre had never had a policy explicitly denying acceptance to Black students, the college had operated under the auspices of the Day Law without question until the late 1940s. It was then, in 1948, that two Nigerian students studying at Kentucky State College in Frankfort, applied for admission. The letter from the Assistant Attorney General of Kentucky, reiterating the official law on the policy of integrating schools, is included in this collection.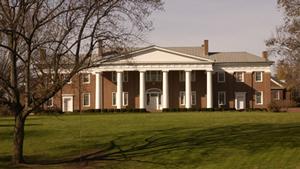 Groves left Centre College before the integration of the study body, due to increasing tensions and difficulties with the Board of Trustees. Not all board members agreed that Centre should desegregate, and some felt Groves should resign over the issue. Groves did indeed resign in April of 1957, when he accepted a teaching position in the Middle East. Groves' successor, Thomas Spraegens, would be responsible for desegregating the student body of Centre College, believing that any educational institution should accept students regardless of race. In 1958 Centre adopted an admissions policy that explicitly stated students would not be excluded on grounds of race or creed.
References and Further Reading: